"In Digital there are no physical
borders. To be successful, you
have to lead the way."
Who is CEE Digital Alliance?
Founded in 2017, we are a network of sixteen leading digital marketing agencies from Central and Eastern Europe. We believe that all marketing activities should be localized, so we gathered agencies that provide the top-notch quality of services across the region.
Our alliance melds partners of similar values, mission, and specialization to help our clients to fulfil the objectives connected with development and expansion on the CEE markets.
At CEE Digital Alliance we operate together independently. Every CEE market is covered by a highly specialised agency with unique knowledge about the country specifics and consumers behaviours. Unitedly, we are devoted to helping international clients tangible results on multiple markets.
Collectively, we serve almost 1500 clients on more than 30 marketplaces, managing 50 M. Euro media budgets and offer a set of unique, bespoke solutions and tools in order to amplify your business growth.
Our talented teams in CEE Digital Alliance are full of certified, marketing experts and creative free-thinkers. Without doubt, they are our most important asset.
CEE Digital Alliance Board
Fragile
Daniel Kafka
Founder at Fragile Agency, Digital marketing strategist
Basta Digital
Andrej Salner
Partner at Basta Digital, economist and marketer
Zbigniew Nowicki
Co-managing Director at Bluerank, Chairman of the Council of The Chamber of Digital Economy
WebDigital
Ionuț Radu Munteanu
Founding Partner at WebDigital, Founder at Reefkig Solutions
Growww Digital
László Szabó
Cofunder at Growww Digital, Cee Digital Marketing Expert
WHY CEE Digital Alliance
Is CEE Digital Alliance the right solution for your needs?
To reach clients abroad effectively and fast you need a functioning network with one contact and strong local expertise. We support brands in their international endeavors, helping them to tune in with local audiences and market specifics.
"I believe that only local agencies – leaders in the field – possess the best awareness of the market needs in their respective regions. Apart from the language, these agencies gather knowledge about habits and unique patterns of the Internet users' behaviour in particular countries, and support their activity with local business contacts. Together we're opening the doors for our clients to the foreign markets and expand the European area of activity."
Zbigniew Nowicki
Managing Director at Bluerank
#1
Local expertise
Our partner agencies originate from a variety of European countries. This means that they have a thorough understanding of their respective markets and local customers. They know better than anyone about how to effectively reach the target audience and address their unique needs and buying habits.
#2
Multiuple markets, a single point of contact
We have developed processes to work together smoothly and skillfully. You can access marketing services and run campaigns across the region, relying on a single point of contact from the alliance. Efficient project management under one project lead! Save your valuable time! It does not matter how many of our agencies you work with – you can cover all media costs and labour with a single contract and invoice.
#3
Digital marketing tools
Our agencies have developed an array of e-marketing tools. We will help you to select solutions that answer your objectives. Make use of those technologies for better results.
20+
Years of experience
76
Awards
751
Employees
1,209
Expert certifications
3,897
Projects
108M+
EUR media budget
WHAT WE CAN DO FOR YOU?
We help businesses and organizations to expand internationally by providing results-oriented marketing services including multilingual Paid Search, SEO, Analytics, international social media, and display media advertising. Learn more about our services and how we can accelerate your business growth.
You can expect from us high-performing campaigns, an increase in your visibility in the chosen markets and high-quality leads for your brand.
HOW DO WE DO IT?
Running your campaigns in different markets with CEE Digital Alliance has never been easier! You are wondering how it is done? Here is everything you need to know:
Fill the contact form and tell us about your brand. We will come back to you with an introduction call to find out more about your objectives and expectations.
Depending on your preferences or characteristics of the project, you will be guided by a single point of contact or by a separate specialist for each of the markets.
Leveraging their local expertise, our agencies will collectively prepare a bespoke strategy, using our internal tools and insights.
Our centralized project management will provide you with detailed reporting with a central dashboard to review results, constant monitoring, and optimisation of digital activities.
What is also critical is that communication takes place between all markets so that we do not overlook any potential, synergies or similarities but also to ensure that we do not generate additional costs.
Our services
Are you not sure where to start to take advantage of the opportunities that international expansion has to offer? We will guide you through the process.

If you have not found the service you were looking for, contact us and let's discuss how we can help.
---
Our core values
Independence
As opposed to agency holding groups, all CEE Digital Alliance agencies are independent. This allows us to take a more individualized approach and to better respond to our clients' needs.
Quality
Excellence is one of our core values. We go the extra mile to ensure the highest standards for our clients – numerous accolades received by our agencies testify to this.
Innovations
We believe in constant improvement. Many of our agencies have dedicated R&D teams and develop their own e-marketing tools. We innovate and push through experimentation, seeking creative ways to solve customers' problems and to find new, better solutions.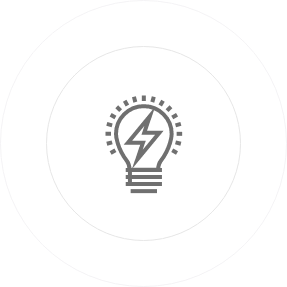 Team Spirit
We are committed to working closely across all teams to build a positive family spirit, which is why we meet in person every six months. Together, we are stronger – our shared goals and mutual support help us to achieve success.
Our Agencies' Achievements and Awards
We do what we do best
---
Already trusted CEE Digital Alliance's agencies
---
Photo Gallery